Michigan - Case Study
Below are examples of properties that we offer to our clients in Michigan USA.
Please contact us NOW for a confidential, no obligation discussion, to find out more about similar investment opportunities.
Michigan Hot Properties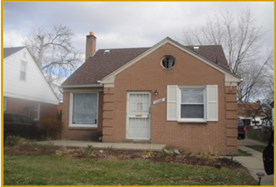 Typical Investment Summary
Discounted Purchase Price
Legal disclaimer:
i. Investment opportunities promoted here relates to the owing of already built bricks & mortar residential investment properties in Michigan, USA. We do not promote investments into mutual funds or into collective investment schemes.
ii. Property is an illiquid investment that cannot readily be turned into cash. Investments into properties should be seen as a medium to long term investment, not a get rich quick scheme.
iii. Purchase price and yield may vary by property and may change without prior notice. They may be higher or lower than those illustrated above.